Since Vienna Legal Tech 2019, Michael Lanzinger and I have been working with IURIO for Nerds of Law OG. It worked so well right from the start that we soon started using it with clients, just as we had planned. It was therefore a matter of course that I also use IURIO in my law firm as a collaboration platform for clients, colleagues and also my own documents.
For me, it was particularly important that the data transfer and communication was secure and protected. The fact that IURIO is browser-based and has an app, and can therefore be used mobile everywhere, is of course also a big bonus.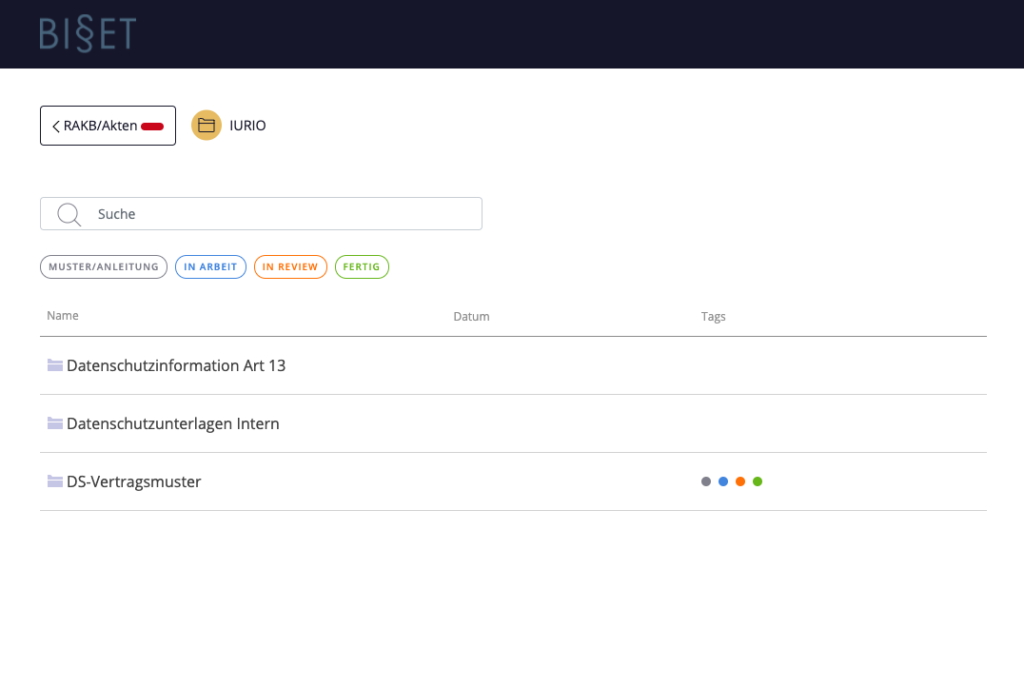 The central function is the data rooms, where with folder structures all important documents – whether from clients or the documents I create. Especially in larger projects, as is often the case in data protection, an overview of all documents is particularly important. It is precisely this overview that is completely missing in an e-mail communication.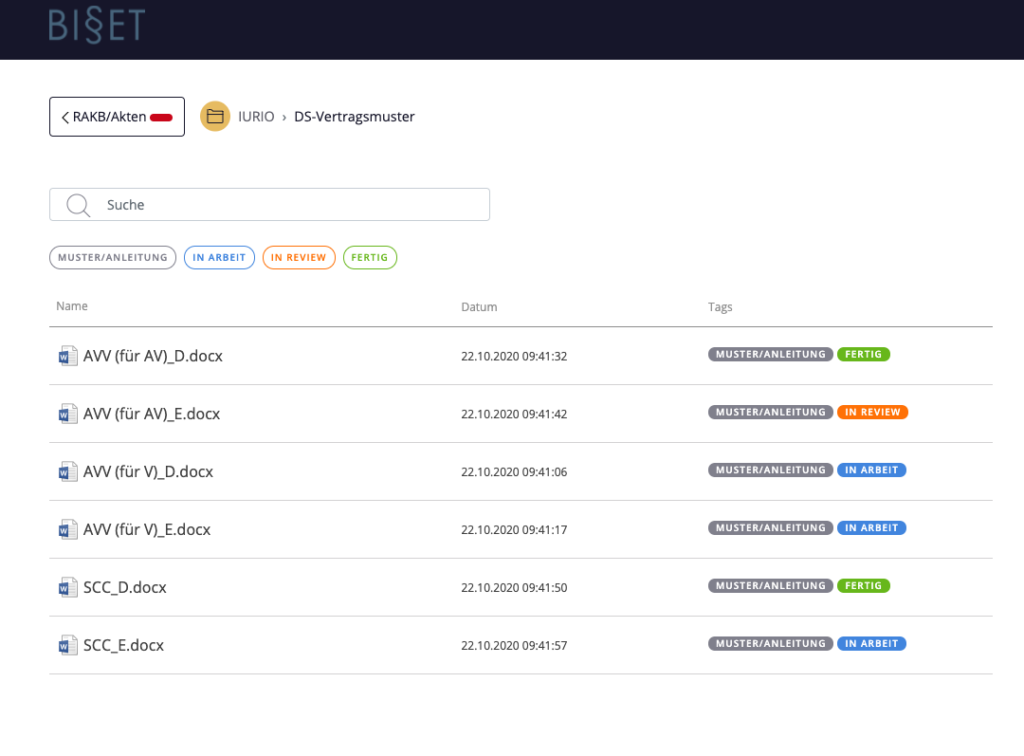 The files can be tagged and saved in different versions. Of course, all changes can be tracked.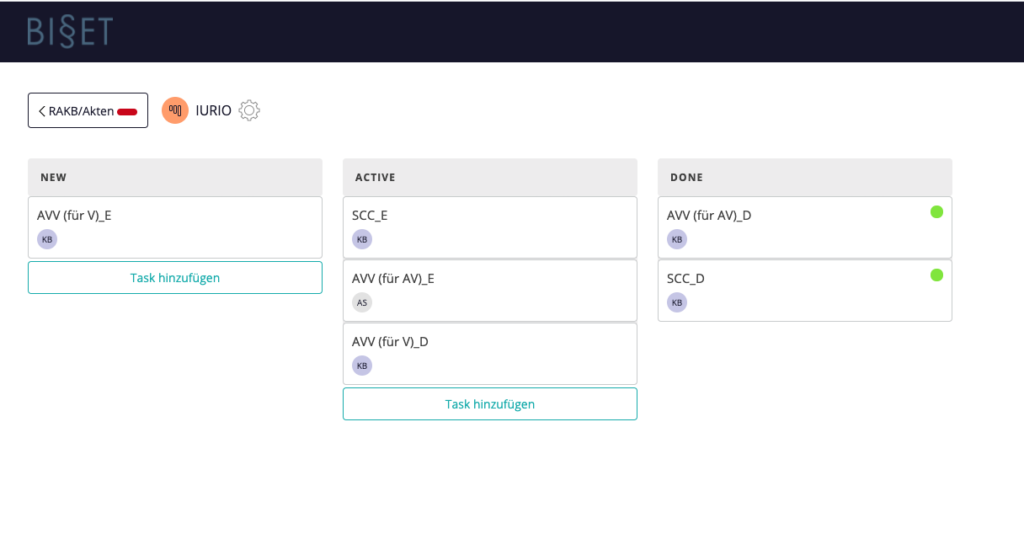 For people involved in project management, Kanban boards are nothing unusual. I also used them again and again to organise my own tasks clearly. In IURIO, tasks can be displayed so that the client – and of course I – always know what I am working on, what still needs to be done, and when I need information or documents are ready for review.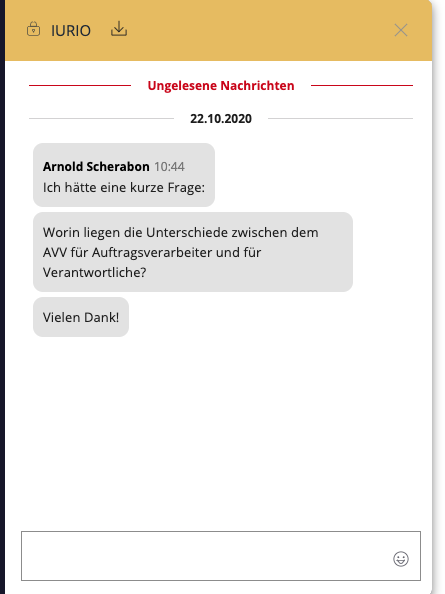 Last but not least, I would like to point out the chat function, which allows questions to be asked on the move and ensures secure communication between lawyer and client.
IURIO has also contributed significantly to my ability to communicate with clients in a flexible, transparent and secure manner – no matter where the clients are or where I am working from.
I can therefore highly recommend IURIO to clients and colleagues alike!